The 10 Hottest Female Golfers of 2021
Golf, some people love it, some people think it is incredibly boring.
Whether you love it or if it flat just puts you to sleep there is no doubt that the game can get much more interesting when there is some nice eye candy out there swinging the clubs.
Below we have the 10 hottest female golfers on the planet that will make even the biggest golf hater take notice.
#10 Sophie Horn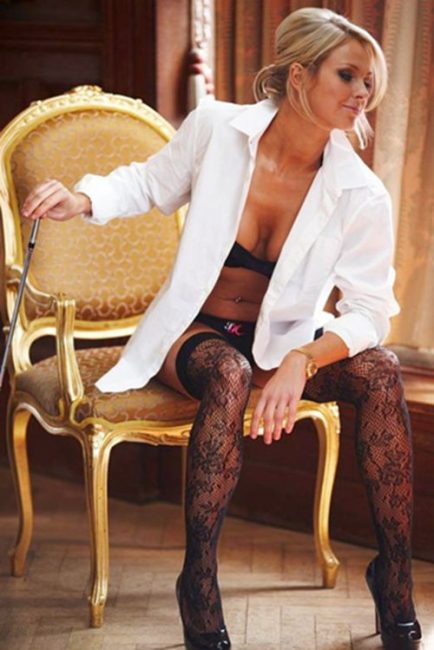 Ok, we can't lie on this one, Sophie seems more like a model than a golfer, so much so that we almost didn't put her on the list. She was more active in golf back around 2012 but not much golf or modeling since then. Seems like the only place you can find her is on lists like this.
Enjoy her while you can, when we update this list she will likely be the first to go since she doesn't seem active.
#9 Maria Verchanova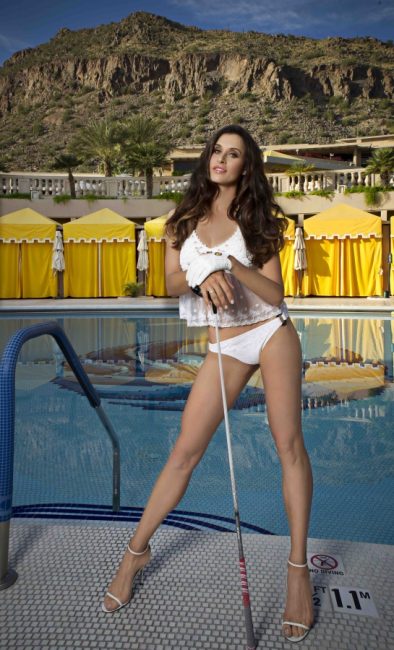 Maria is a Russian golfer and is the first Russian to become a full-time member of the Ladies European Tour. She also set a course record during the Rio Olympics with a 62. On top of that, she has also done plenty of modeling over the years.
#8 Lily Muni He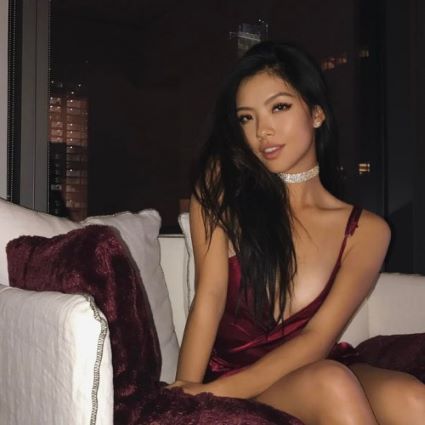 Lily is a Chinese pro golfer who plays on the LPGA Tour. As a pro, she has won both the Prasco Charity Championship and the LPGA Q-Series. She has also signed endorsements with Nike and WeChat.
#7 Lexi Thompson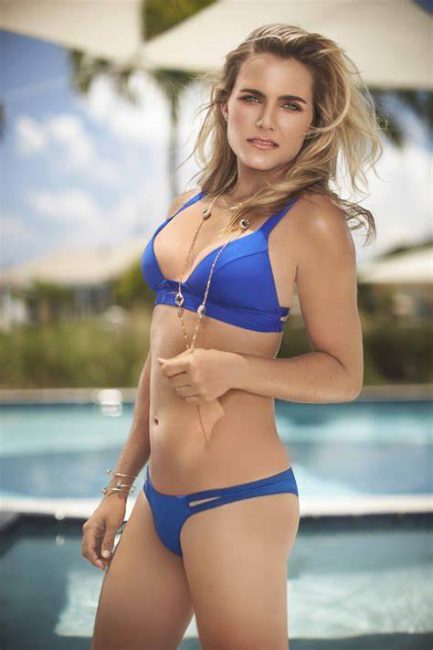 Up next we have Lexi Thompson who is an American golfer with the LPGA Tour. Lexi actually qualified for the US Women's Open at the age of 12 which is the youngest age ever to do so. She turned pro at the age of 15 and at the age of 16 became the youngest ever winner of an LPGA Tournament.
Since then she has gone on to have a successful career winning 1 major and almost a dozen other tournaments.
#6 Michelle Wie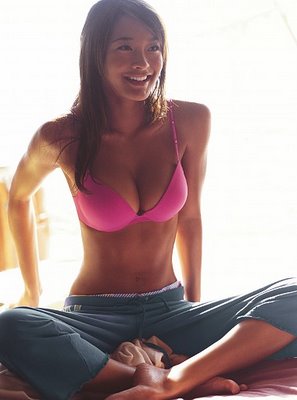 Michelle is another American that plays on the LPGA Tour. She was also the youngest to qualify for an LPGA Tour event and holds many other titles under the "Youngest Female Golfer" Catagory.
She has won 1 major and several other tournaments over the years and has endured controversy for playing in the men's tournaments but hasn't done so since 2008.
Michelle is married to the son of basketball legend Jerry West and Michelle gave birth to a baby girl in June of 2020.
#5 Beatriz Recari Eransus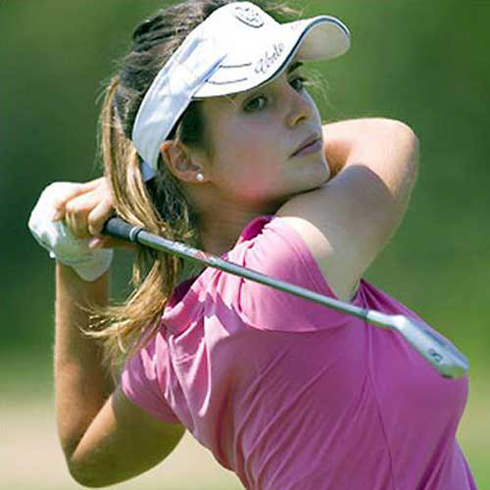 Beatriz is a Spanish pro golfer with the Ladies European Tour as well as the LPGA Tour. She has 3 LPGA Tournament wins to date along with 1 in the Ladies European Tour.
#4 Lucy Robson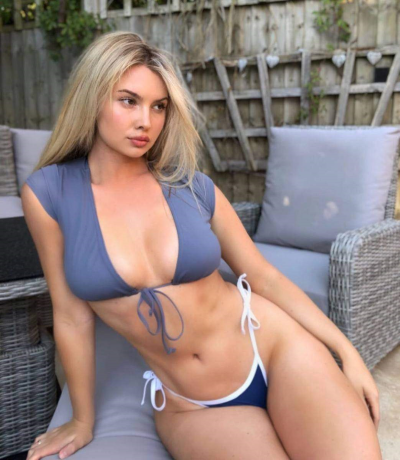 Up next we have British golfer Lucy Robson. She falls under the category of "Instagram model who golfs". Granted, she is incredibly hot but she doesn't golf professionally.
She was named the Treasure Coast Player of the Year in 2012 and 2013 and played golf in college at the University of South Florida and Cal Poly. Since then not much except on Instagram, but with her big following she could easily pop up at a celebrity golf tournament, I'm sure the guys wouldn't mind watching.
#3 Cheyanne Woods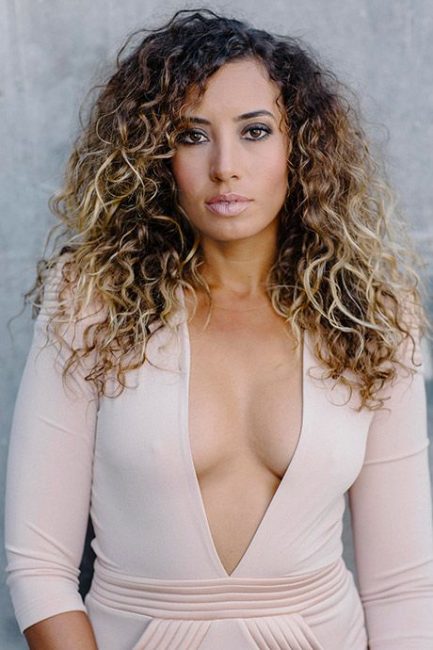 Cheyanne Woods, she is the niece of Tiger Woods so golfing is obviously in her genes. She won more than 30 amateur tournaments before turning pro and has won the Volvik RACV Ladies Masters.
Outside of golf she enjoys ping pong, hiking and traveling. If she weren't playing golf for a living she would be in sports broadcasting.
#2 Blair O'Neil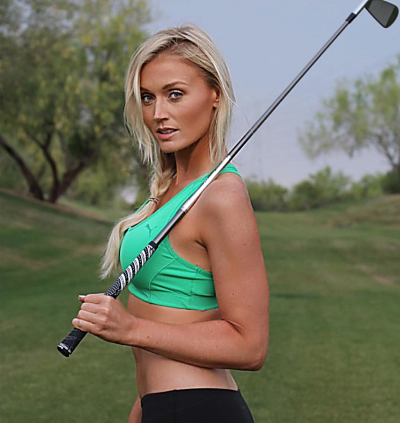 Blair O'Neil is a pro golfer, model, Golf Channel host and is the winner of the golf reality show "Big Break: Dominican Republic" among other things.
Unfortunately, guys, she is married.
#1 Paige Spiranic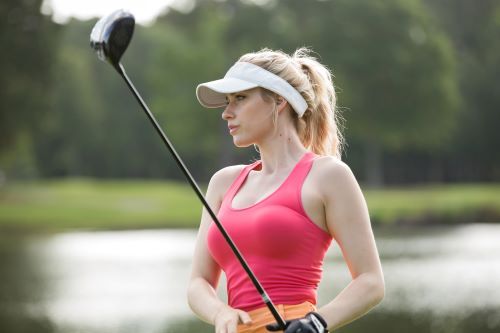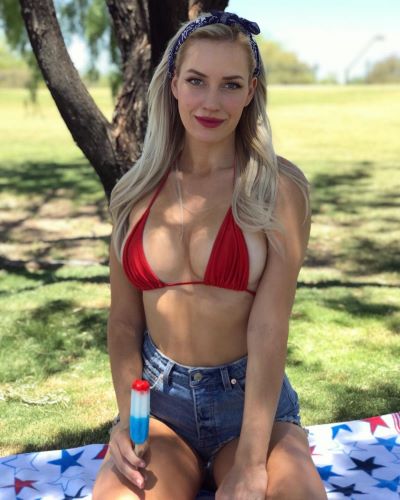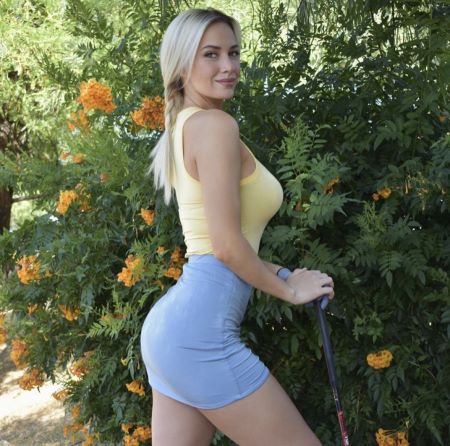 Now we come to the top of the list, or bottom depending on how you look at it. Either way, the easy choice is super hottie Paige Spiranic.
If you want to see more of her you can check out her Instagram, you won't be disappointed.
She does her fair share of golfing but hasn't really golfed professionally since 2016. Nowadays she is more of a social media golfer and commenter along with some modeling which she does very well.
She does a good job of keeping it on the down-low but she is also taken.
Conclusion
There are the top 25 hottest female golfers right now. Let us know how we did in the comment section below. If we missed anyone let us know and we will update the list when we can.